We fix negative ratings and reviews online
Asking your patients to review your practice is the best way to improve your online reputation, and we make it easy for them to do just that. Our simple-to-use custom review platform makes it easy for your most loyal patients to leave their feedback to your review sites. This solution increases positive reviews while pushing down the negatives on key rating sites and drives up your review ratings toward a perfect 5 stars.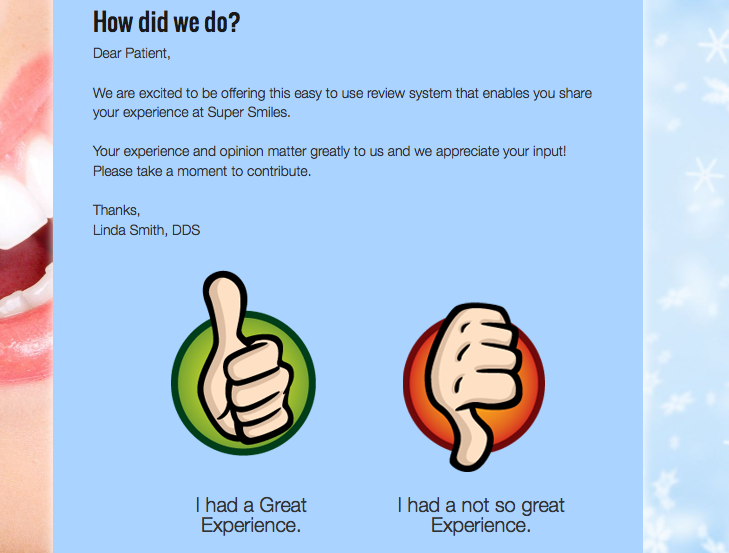 Custom Review Website for your Dental Office
It's never been easier for a patient to leave your reviews online thanks to our custom review website. If patients were happy, they click the "thumbs up" button and are prompted to leave a review on your exact review sites preset by us. If they were unhappy, they click the "thumbs down" button and are prompted to fill out a simple form that will be emailed directly to you, thereby redirecting them away from the online review sites.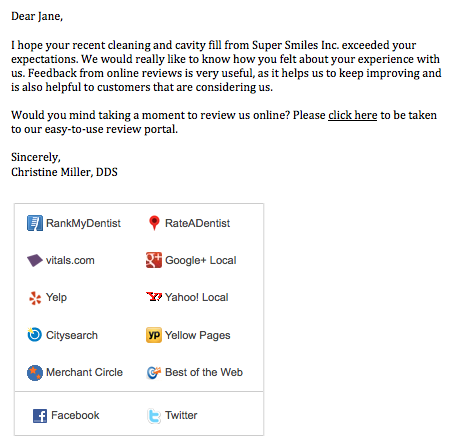 How do we get good reviews?
We contact your best patients and ask them for a review of your business by email. Links to your review profiles are embedded into each email as well as the link to your custom review website.