We do it all!
With a single point of contact, your dental practice's reputation and social media are always covered. We do all the work of requesting reviews from your patients. We also respond to any new negative reviews to appropriately defuse the situation and build patient goodwill. We manage your social media accounts, developing an active social presence for you and responding to support inquiries posted on Facebook and Twitter.
If our system detects a negative rip-off report or blog about your practice, we immediately begin damage control, and an alert will be dispatched notifying you of the situation. If an issue needs your attention, we call you.
Simply put. You can focus on what you do best—helping patients—and we focus on producing real results to give your business a 5-star online reputation.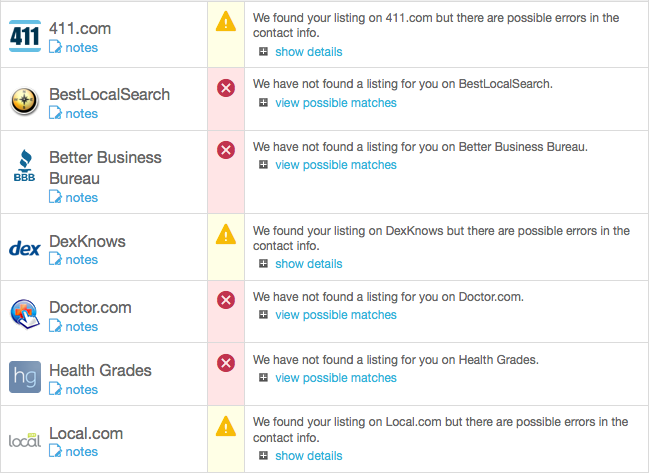 Online Visibility
Your office's online visibility is the foundation of a solid reputation campaign. Our full-service team creates and corrects your dental listings on hundreds of important directory sites, which increases your positive reputation online and improves search engine rankings.
Respond and reply to reviews online
Our team monitors your reviews each day across all the top review and social networks. We can immediately respond to negative and positive reviews about your practice while also increasing sales leads by answering and engaging with your social media fans online.
Custom Reports
Receive custom analytic reports each week that will cover all the major metrics you need to know. Our reports provide transparency and show exactly how much value we are adding as well as the health of your practice's online presence.