Dental Reputation Management Platform Overview
Your dental business's online reputation is constantly at risk, and the Internet makes this a bigger challenge than in the past. Your reputation affects sales in more ways than you can count. One unhappy patient or angry competitor can smear his or her discontent across your entire potential customer base in just a few minutes.
We combat this using our Manage, Monitor and Build approach.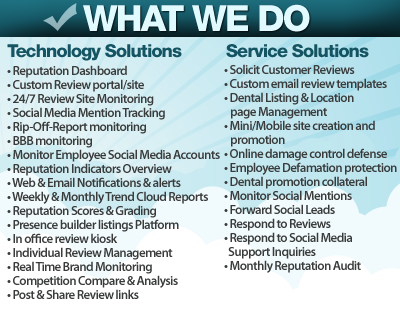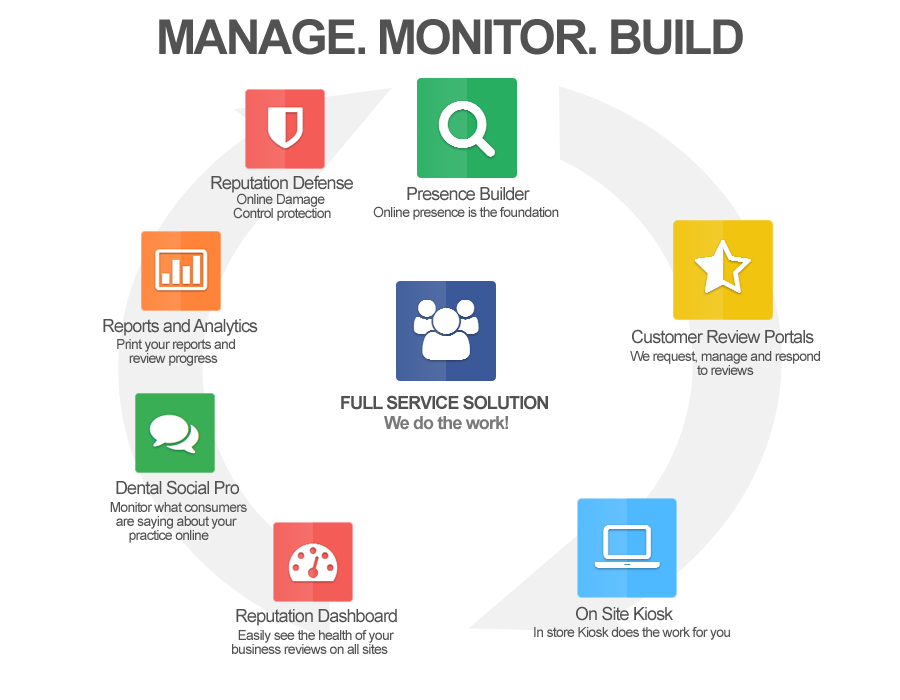 Manage, Monitor and Build solution
We fully manage your business's reputation for you, from online patient support responses to requesting reviews and feedback from your customers that help boost your online reviews and ratings. We monitor the feedback, looking for negative and positive reviews while focusing on the big picture, constantly striving for a 5-star rating on the review sites that matter. Our solution builds customer loyalty, better brand awareness, and increases leads and sales.
Your business's reputation affects your leads, retention, SEO, SEM, and especially sales!
We work with dentists to improve their ratings and reviews online, and we are really good at it!
30 Day free trial  |  No credit card required  |  No setup fee